Watch
To save some time, read this first: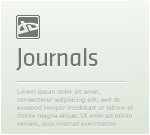 Polymanga, it was not to be...Man, the last week has been one of the worst in recent memory and yet i live to tell of it:

SO as expected last week, beatrush arrived in Mississauga last Tuesday. I had him stay in a hotel close to my place so that i could take him around. i took him to all the spots where many aspects of my show took place and i also took him all the way to Niagara Falls to see it as well. I will leave it up to him to tell you all the details but he has for sure seen many sites including my old office and the famous snowball incident location.

The next day , he came with me to school and watched me teach a much beaten and worn set of students for the d
So anyways, while in Switzerland looking after the booth. I had gotten a few requests for commissions. I decline all of them at this point because I had no pencil or eraser to draw with. I was also not confortable in doing a commission as well. I did end up signing a few books lol.
Eventually, one fan of Omar's work really pushed me to draw something for him despite telling him:
- I am not Omar
- I don't have anything but sharpies to draw with
- I draw really slow
I agreed but told him to come back in an hour. This gave me some time to do some quick practice sketches on my iPad before tackling the real thing. I did not charge a cent for this because I didnt feel it was right since this sketch could have gone south so easily.
The result is what you see here (I black out his name for privacy).
I got a few more requests afterward but after the 4th one, I flat out refused to take anymore. I really wasn't confortable in doing them without a pencil and eraser.
So there you have it, my first ever con commission lol. What an interesting experience being on the other side of the table.
fyi: the smiley face come from one of the buttons on my character Mina's hat.